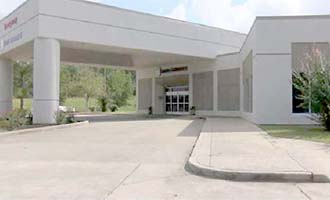 North Mississippi Medical Center-Iuka is a not-for-profit, award winning, 48-bed general acute care hospital affiliated with one of the nation's leading health care organizations. NMMC-Iuka offers the following services: 24-hour emergency services, full laboratory, clinical pharmacy, radiology, rehabilitation and respiratory therapy.

Nursing staff members are trained and maintain competency on a wide array of patient populations including infants, pediatrics, adolescent, adults and geriatrics. The hospital also has 10 certified swing beds for patients who need extended care based on availability and resources.
Inpatient care includes 24 hour direct patient care with multi-disciplinary services including: nursing, radiology, laboratory, ultrasonography, nuclear medicine, CT, magnetic resonance imaging (MRI), physical therapy, occupational therapy, respiratory therapy, food and nutritional services, and social services. Spiritual assistance is also available 24 hours a day through a volunteer chaplain program staffed by volunteer local pastors. The Outpatient Specialty Clinic hosts physicians available for consultation in orthopedics, pulmonology and urology.
The NMMC-Iuka's Sleep Disorders Center provides cost effective and high quality sleep diagnosis and therapeutic plans.
NMMC-Iuka Wellness Center features cardiovascular and weight equipment, as well as fitness classes and health lectures. Prepared Childbirth Classes and a Diabetes Support Group are also available at NMMC-Iuka along with other community outreach programs.
Tishomingo Health Services is located at 1777 Curtis Drive. For more information, call (662) 423-6051 or visit
www.nmhs.net/iuka
.